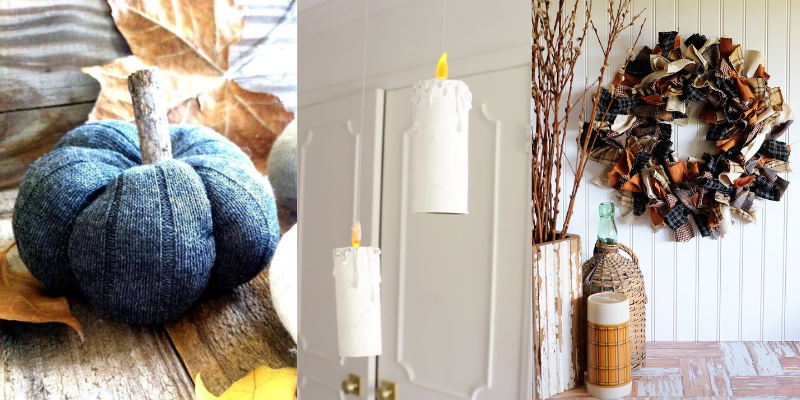 Are you pulling out your pumpkins and plaid, and getting your home ready for Halloween? Fall is the perfect time for a refresh! While we may be excited to go out and buy new seasonal décor, that isn't very sustainable. This year, consider starting your search at a secondhand store. You never know what unique items you might find! If you're ready for some DIY, consider swinging by your recycling bin before heading to the craft store. There's so much you can make by upcycling items found in your own house, after all, trash can also be treasure!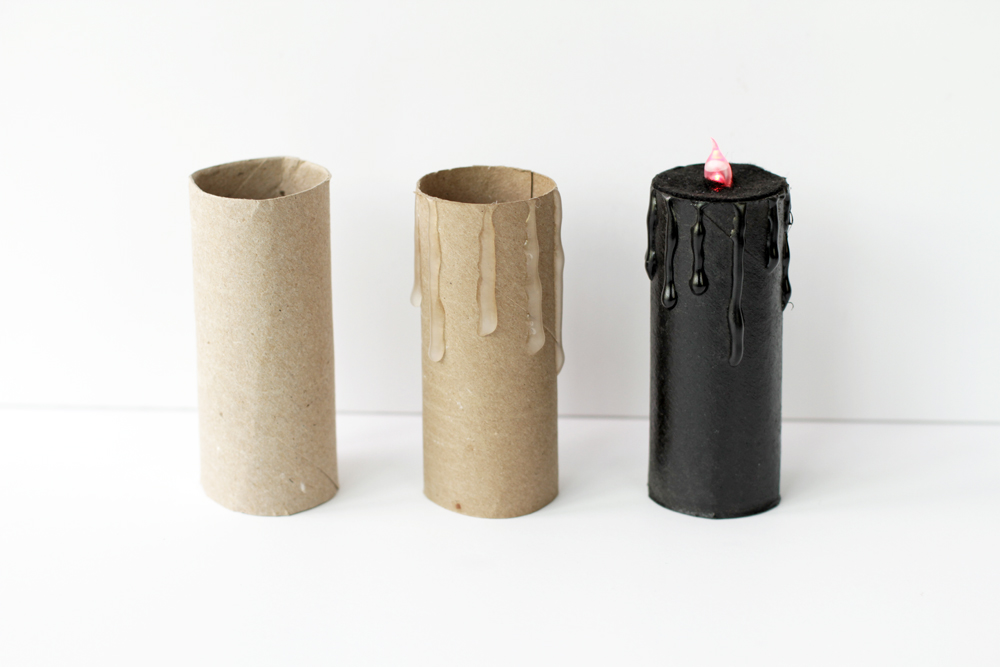 Would dripping pillar candles give your Halloween party a magical touch? Try saving some paper towel and toilet paper rolls to use as the base for you candles. Once you have the number you'd like, cut them to you preferred height an adding hot glue drips around the top edge to mimic melting wax. Next, paint them your preferred candle color and filling them with scrap paper. Finally, place a battery tea light on the scrap paper filling to add the flame. Want to mimic the floating candles of the Hogwarts Great Hall? Thread clear fishing line through the paper roll and hang the candles from the ceiling for a magical effect!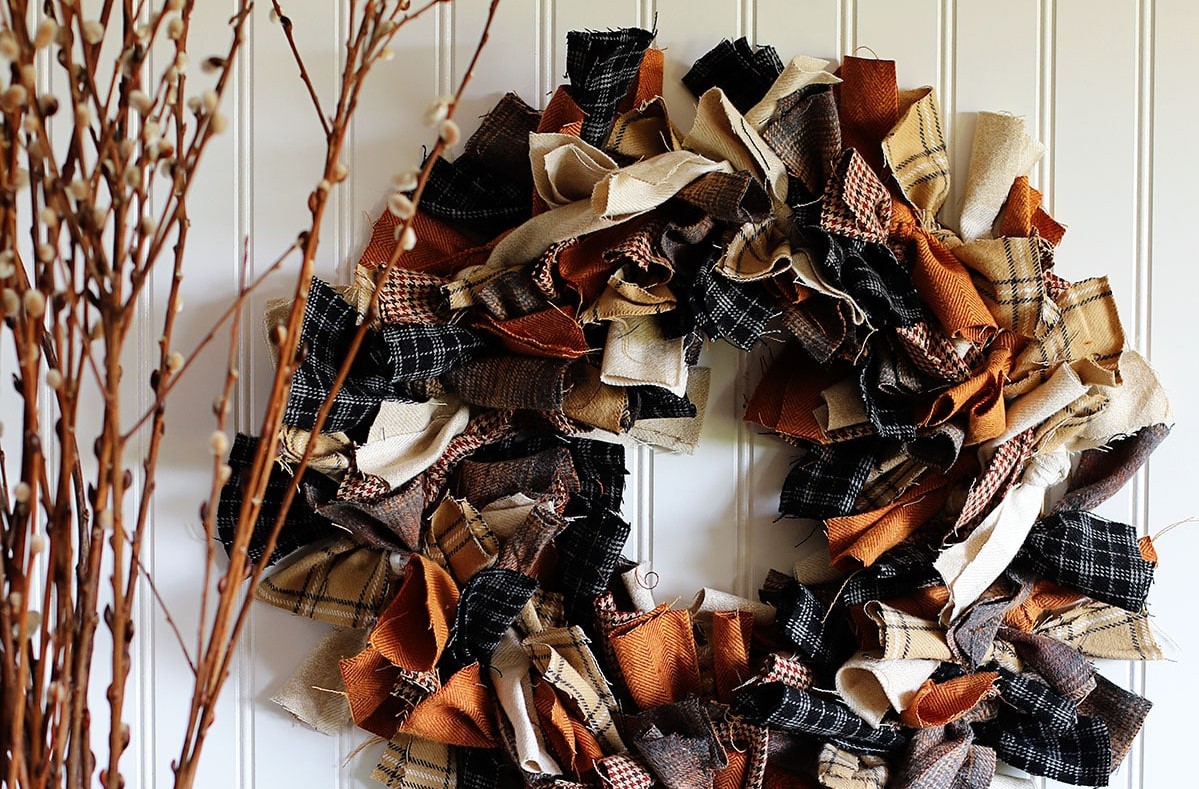 What about something for your front door? Try making a rustic and cute wreath using worn-out clothing items or other spare fabric in your preferred color scheme. Start with a wreath frame, embroidery hoop, piece of wire, or other base in a shape you like, then cut the fabric to similarly sized strips and tie them on to the base until you reach your desired fullness. Trim and shape as needed and finish with any additional decorations you'd like, such as a bow, some leaves, or fall flowers. Once you're happy with your custom wreath, place it on your door to enjoy all season long!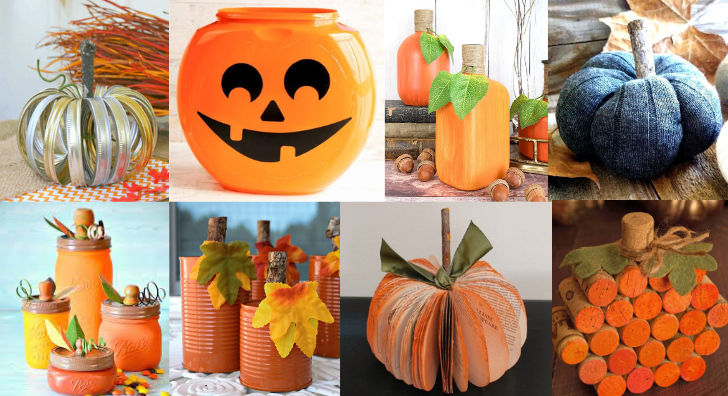 Looking for a unique pumpkin you can enjoy year after year? You can make fun and funky pumpkins from a variety of objects, from empty bottles, to old socks, and even a laundry detergent container. Check-out the great tutorials below and, before you know it, you'll have a whole patch of these festive upcycled squashes!
There are so many options for fun fall upcycling crafts! What will you make first?