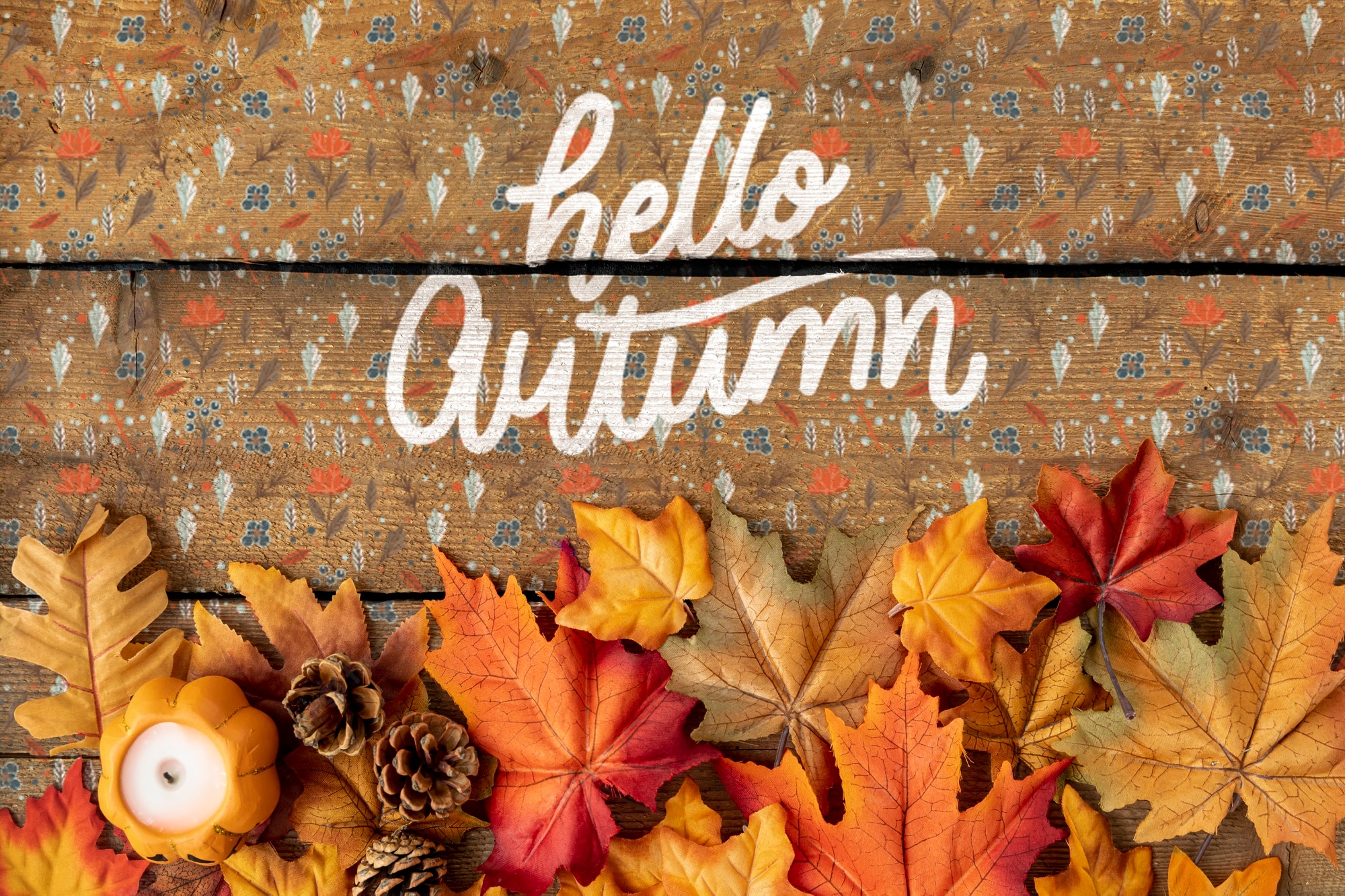 Welcome back cooler weather!
Summer 2022 has come and gone. Goodbye to shorts, flipflops, and relaxing by the pool, hello fuzzy socks, sweaters, and warm drinks! The fall equinox began on September 22 and people may feel a bit melancholy with the cooling temperatures and falling leaves. But Fall is a wonderful season and we have some great ideas for how you can embrace the changing season.
With the arrival of autumn, comes an abundance of season favorites, such as pumpkin spice, apple cider, cinnamon, etc. Did you know that this season is one of the best to get healthier due to the harvest of apples, grapes, peppers, tomatoes, pumpkin, and eggplant that can detox your body naturally? This is a great time to experiment with new recipes using these fruits and vegetables to help jump start your mind and body.
The start of a new season is the perfect time to begin new habits and create balance in your life. For example, you could try taking 10 minutes each morning to stretch and practice breathing techniques. Daily routines like this can help you focus and reinvigorate you for the day ahead. Remember that incorporating a little bit of exercise into your daily routine can also help you feel better. Try visiting our on-site fitness center for a more rigorous workout!
Everyone talks about spring cleaning, but, as the season changes, this is the perfect time to bring fresh balance and order to your home. Set goals to complete household chores that may have been neglected during the summertime. Don't forget to swap out your summer wardrobe and sort through what you want to store, sell, or donate. We have GreenDrop boxes available on-site to make donations easy and convenient.
Are you pulling out your pumpkins and plaid, or maybe even getting ready for Halloween? Fall is the perfect time to refresh your home! For a more sustainable approach, consider picking-out decorations and costume pieces from a secondhand stores or making some of them yourself. Keep an eye here on our blog in early October for some great fall craft ideas and tag us on socials if you try any of them!
Happy fall, everyone!