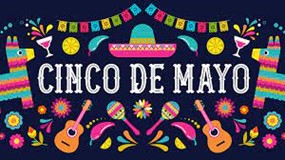 When we think about Cinco de Mayo, we may picture parties and margaritas. But, what is the history behind the holiday? Many people think this holiday celebrates Mexico's Independence Day, like the 4th of July in the United States, but Mexico's real Independence Day is September 16th. On that day in 1810, priest Miguel Hidalgo y Costilla rang the church bells in Dolores Hidalgo in the middle of the night calling Mexicans to fight for their liberty and against the Spanish throne. Mexico's War for Independence lasted 11 years and ended in 1821.
Cinco de Mayo is the day that Mexicans remember their 1862 victory against the French army in the Battle of Puebla. It's a story of overcoming extreme odds, as the smaller Mexican army gained victory over the better-equipped French force. So, how did Cinco de Mayo become such a big celebration in the United States? During the 1960s Civil Rights Movement, Mexican-Americans re-embraced Cinco de Mayo celebrations as a way to show pride for their ethnicity and a reminder that they could overcome the obstacles they faced.
If you would like to celebrate Cinco de Mayo with the broader community, walk on over to Querétaro in the Waugh Chapel Towne Center (1406 S Main Chapel Way 110). We've been told they will be having drink specials to celebrate the holiday. Or stay in and relax with a delicious margarita on your balcony. Check-out one of our favorite margarita recipes below!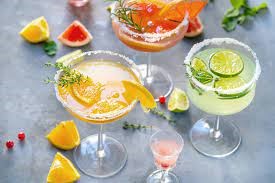 Ingredients:
Shaker

Glass

Slices of lime

Salt

Ice cubes

Your favorite Tequila or Mezcal

Orange liquor

Orange juice

Natural Syrup
To start, frost the top the glass with lime and salt. Next, add 5 ice cubes, 1oz of tequila or mezcal, ¾ oz orange liquor, ½ oz lime juice, and ½ oz simple syrup to your shaker and shake it like a maraca. Pour into your glass, adding more ice if desired, and enjoy your frosty margarita.
Viva Mexico and Happy Cinco de Mayo to all our residents at Beacon Waugh Chapel!